EOS
®
ZVI
is a water-mixable oil and micro-zero valent iron (ZVI) slurry formulation to enhance anaerobic reductive dechlorination.
EOS
®
ZVI
is patent-pending water-mixable vegetable oil based organic substrate with highest concentration of micron-scale ZVI available. This unique product combines the proven reactivity of ZVI with a long-lasting source of electron donor for enhanced in situ anerobic, abioatic and biotic remediation.
PRODUCT ADVANTAGES
Ideal for DNAPL sites

Excellent for barrier and fractured rock applications

Quickly reduces ORP of aquifers

Waterless concentrate; simply add water in the field to instantly create an injection-ready solution

Abiotic and biotic pathways for recalcitrant contaminants

Highest iron-to-carbon ratio on the market; approximately 1:1

Can be used with other EOS

®

products
EOS
®
ZVI

DEMONSTRATION IN THE LAB
By Courtesy of EOS Remediation, LLC.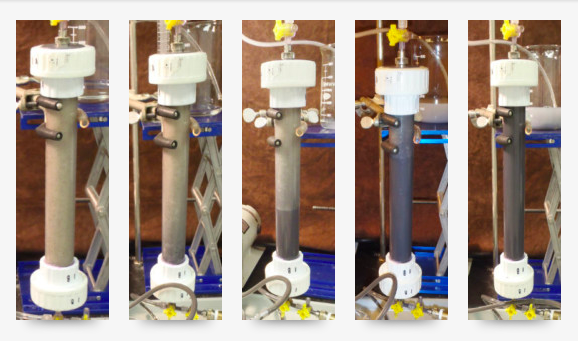 DOWNLOADS