EOS

VOS

is a thixotropic (shear-thinning) emulsified vegetable oil (EVO) formulation of biodegradable oil, nutrients, alkaline buffers, and water designed to mitigate groundwater impacts caused by residual contaminants in the vadose (unsaturated) zone. The patented technology,
EOS

VOS
, uses green chemistry to help microbes breakdown contaminants in soil before they reach groundwater. Once injected,
EOS

VOS
creates a long-lasting treatment zone for rapid anaerobic biodegradation of chlorinated solvents, nitrates, energetics, and effective reduction of some metals.
PRODUCT ADVANTAGES
The only emulsified vegetable oil formulated to treat the vadose zone

Nutrient enriched and pH neutral

Easy injection and rapid establishment of high vadose zone saturation and reducing conditions necessary for anaerobic reductive dechlorination

Co-injectable with dechlorinating bacterial cultures such as Dehalococcoides mccartyi to stimulate cVOC biodegradation

Incorporates the same proven patented EOS® technology that clients have trusted for more than a decade combined with technology patented by the US DOE.

VADOSE (UNSATURATED) ZONE CONTAMINATION
Entrapped contaminants can act as long-term sources of groundwater impact

Remedial efforts must focus on limiting contaminant mass flux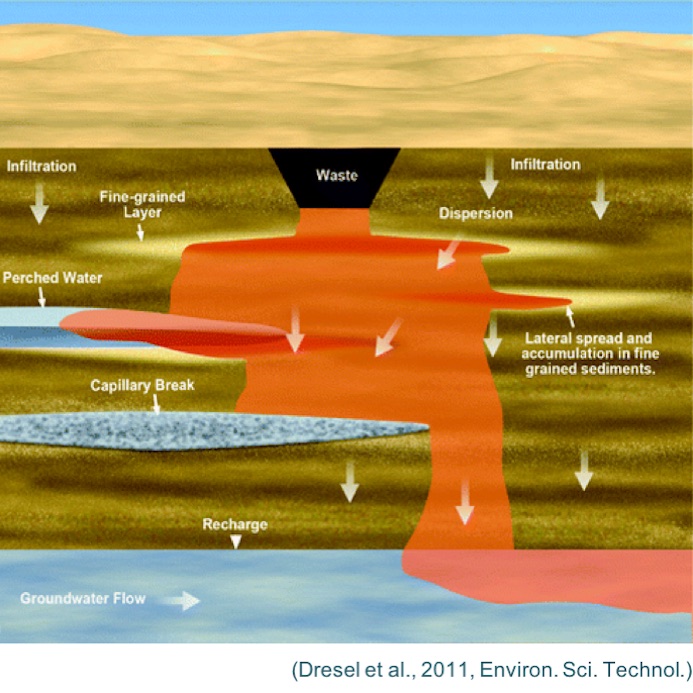 DOWNLOADS